TRAVEL CIGAR ROLL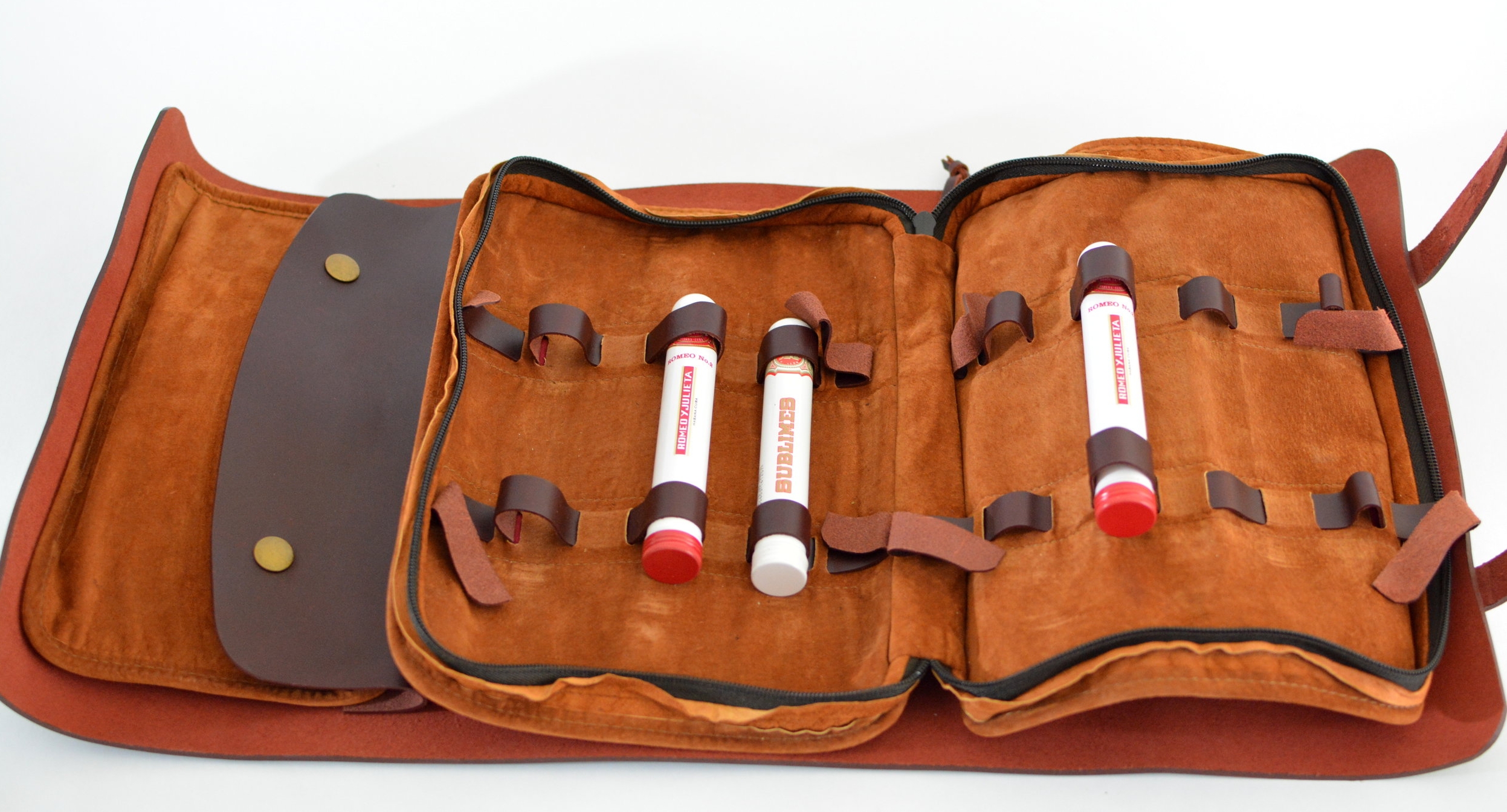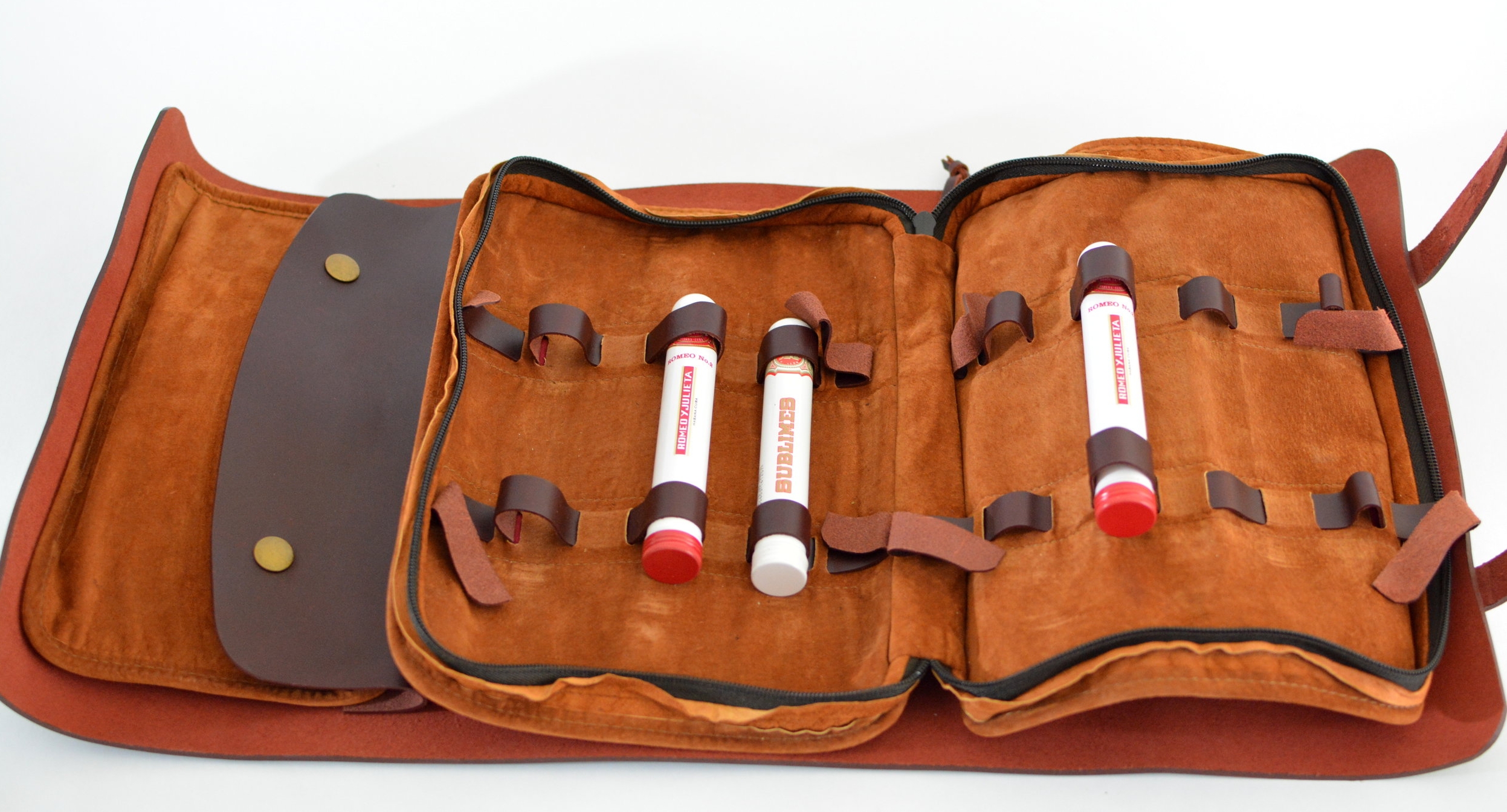 TRAVEL CIGAR ROLL
Designed by ABRAGO and brought to life in collaboration with master craftsman Matt Rena from Vermont, U.S.A.
CHAPTER OOO
100% individually handmade

Full-grain leather that has been sanded on the grain side and oiled to a smooth supple finish producing a suave and warm like surface (outer layer)

Minimalist - One full piece of leather with detachable leather case holding up to 7 cigar tubes

1 large detachable pocket case

Antique brass hardware

22.5"long x 11.5"wide when unrolled
The ABRAGO Cigar Roll was designed a stand alone piece to carry cigar tubes in style. The interior case carries up to 7 tubes and each one can be fastened by pulling from the elegant leather strap. The case closes with moisture proof zipper and can also be easily detached from the leather roll and used by itself. The end pocket is designed to carry a lighter and other cigar ware and can also be easily detached from the snap ons and used individually.
This one of a kind Cigar Roll will be definitely be the conversation piece at the Cigar bar or when traveling.